Introducing the NoviOneTM RIC Wireless!
ELEGANT. BOLD. CONNECTED.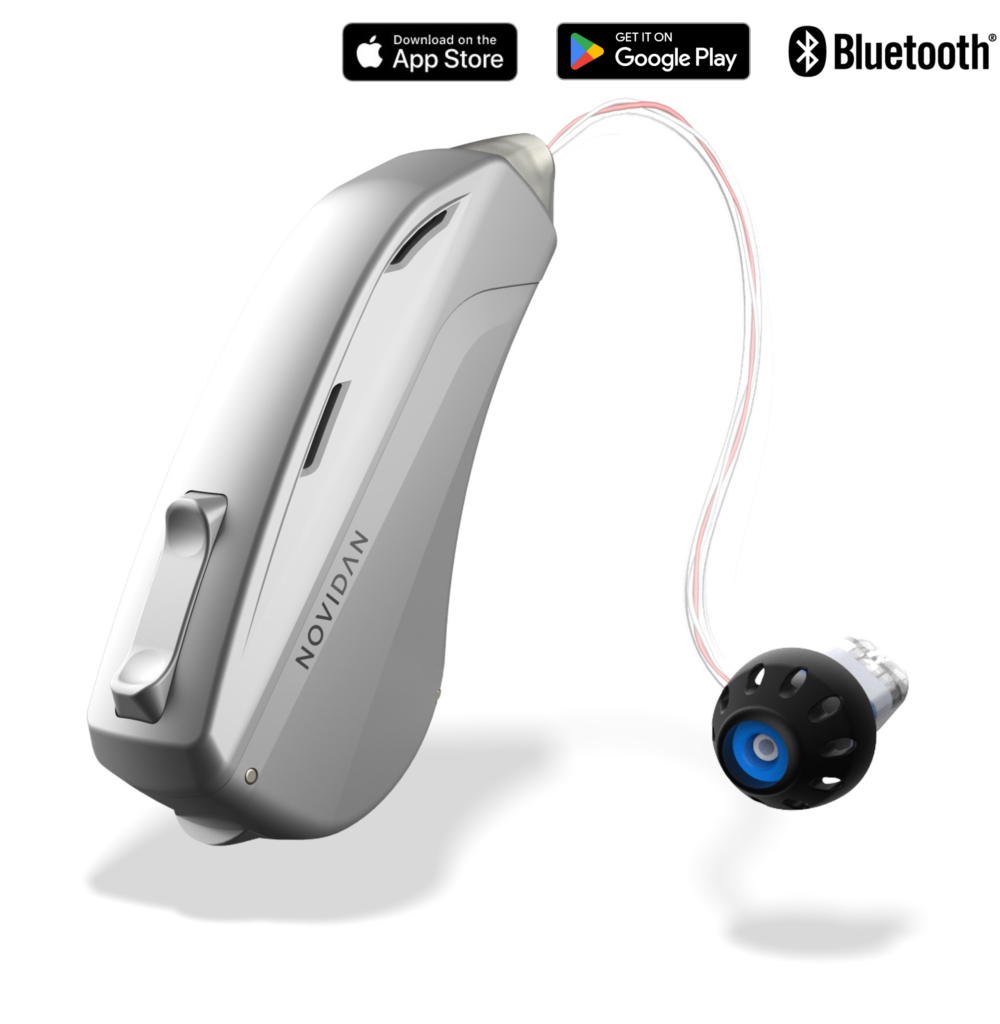 The NoviOneTM RIC Wireless is a Receiver-In-Canal, hearing aid with wireless connectivity and audio streaming. It is FDA registered as an OTC hearing aid and designed for the unique requirements of this new and exciting category. The NoviOne RIC Wireless is manufactured by us. Novidan provides this turnkey solution as well as customization of these products to your company's specifications. Please contact us at sales@novidaninc.com to learn more about this product and others.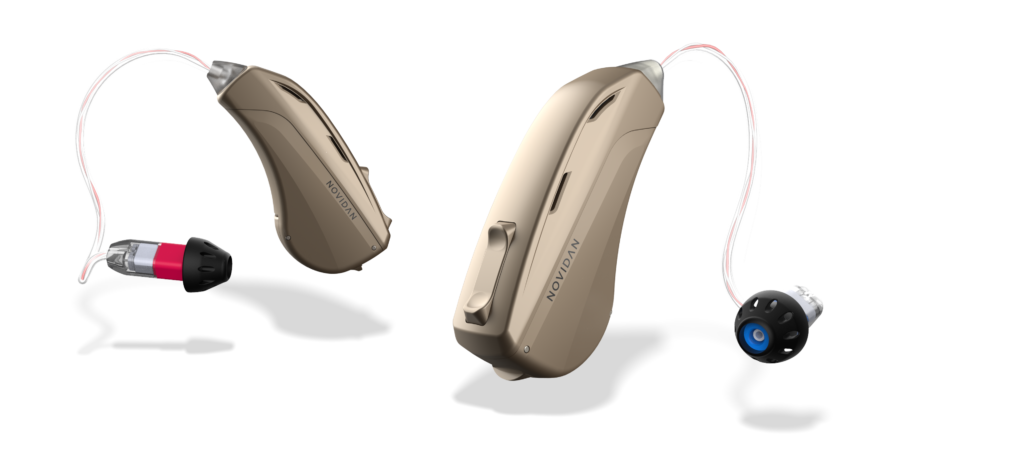 NoviOneTM RIC Wireless Features
Wireless Bluetooth-Low-Energy (BLE) technology
Audio Streaming and App Control for iPhone
App Control for Android and compatible with audio streaming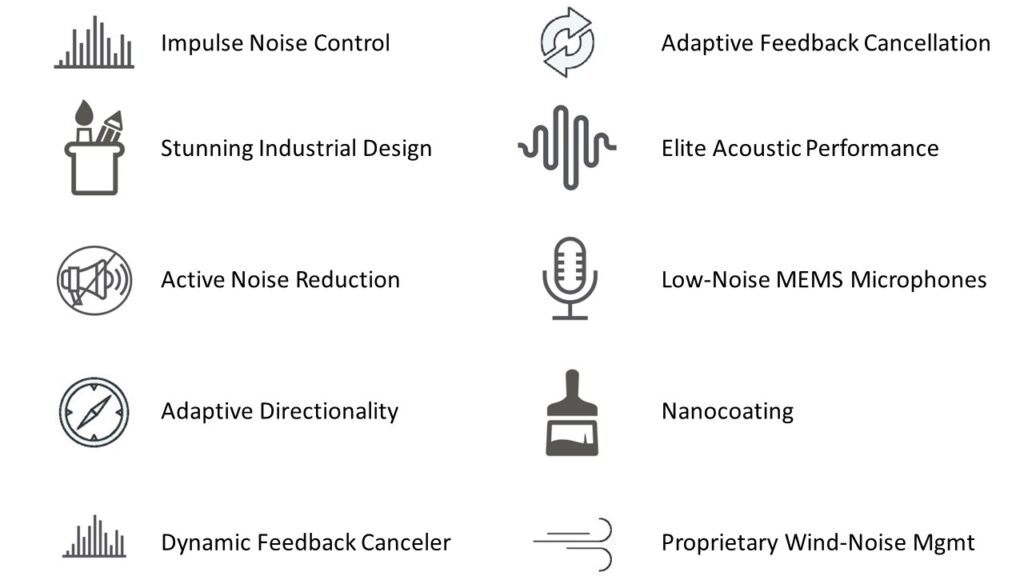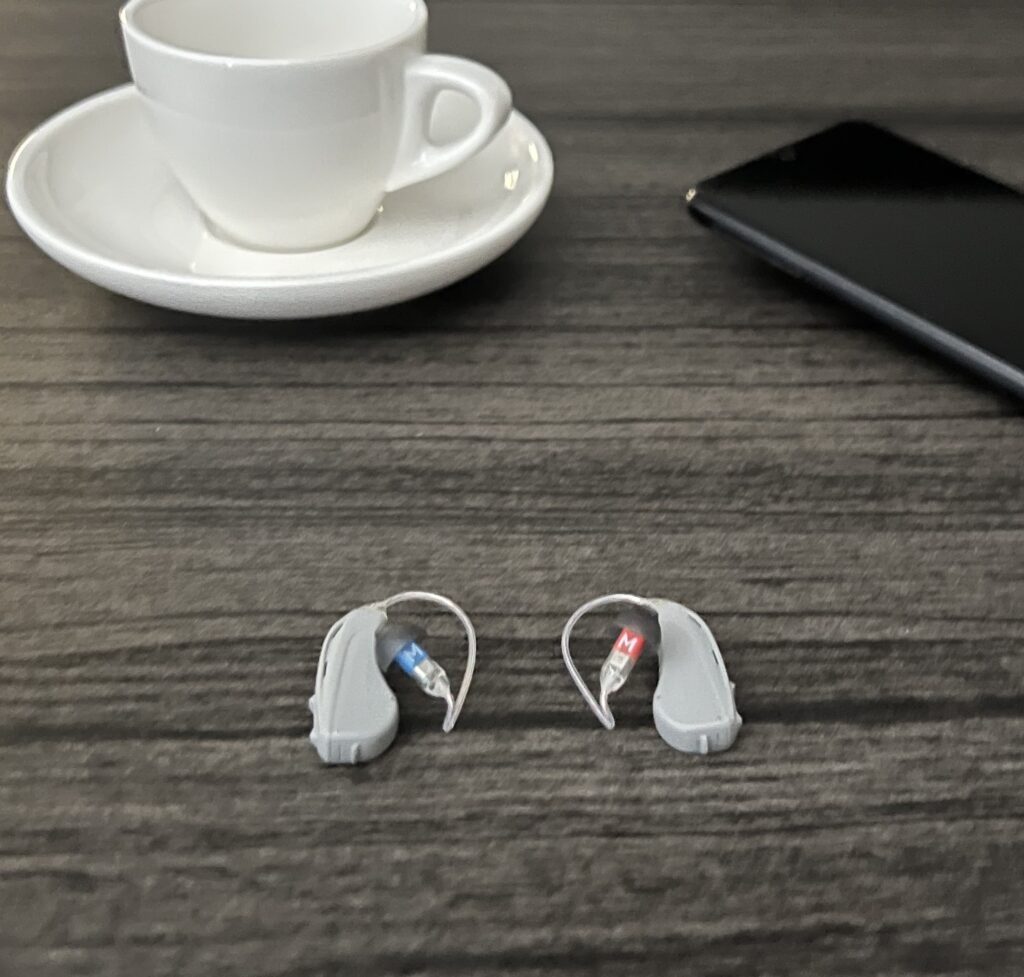 Featuring NoviSoundTM, a premium acoustic experience, tailored for an instant fit solution for the OTC market.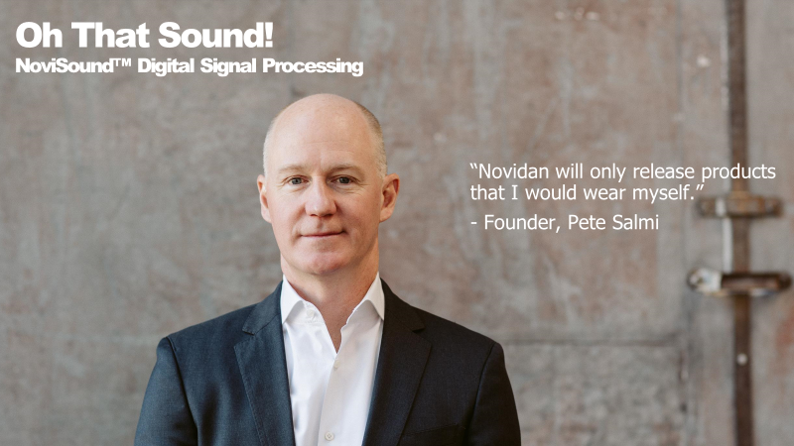 NoviSoundTM uses customized adaptive directionality and compression architecture for a pure, clear sound. The 16 channels of WDRC and 48 bands of noise reduction and equalization, allow for stunning resolution of signal processing across the bandwidth of this device. NoviSoundTM has the ability to identify poor signal to noise environments and process signals precisely for best-in-class background noise management.
Ultra low noise & distortion
Elite background noise management
Novidan Mobile App
The NoviOneTM RIC Wireless features four distinct programs for different listening environments tailored for mild to moderate hearing loss. These programs can be selected on the device by pressing the rocker switch or through connecting with the device via our mobile app. Our mobile app has been created to provide an accessible, intuitive experience to customize our hearing aids. We allow full customization of the mobile app to match your company's branding.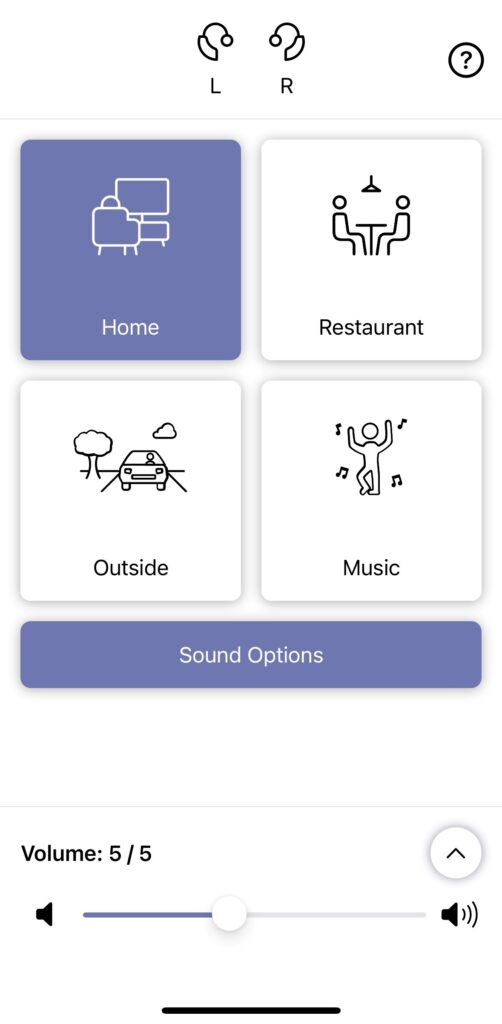 NoviOneTM RIC Cables and Eartips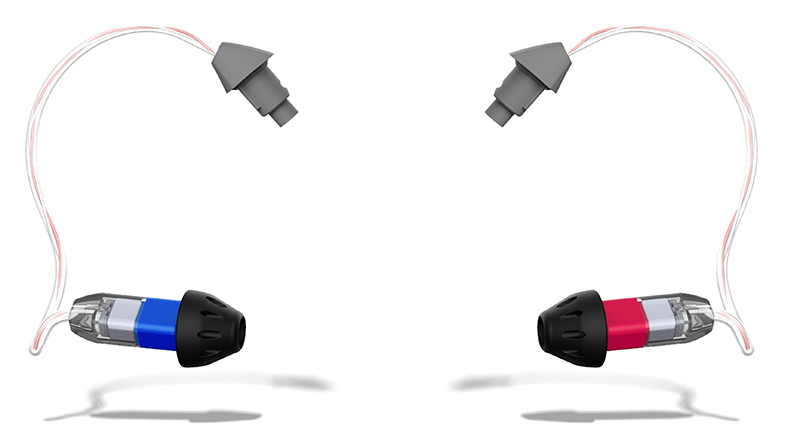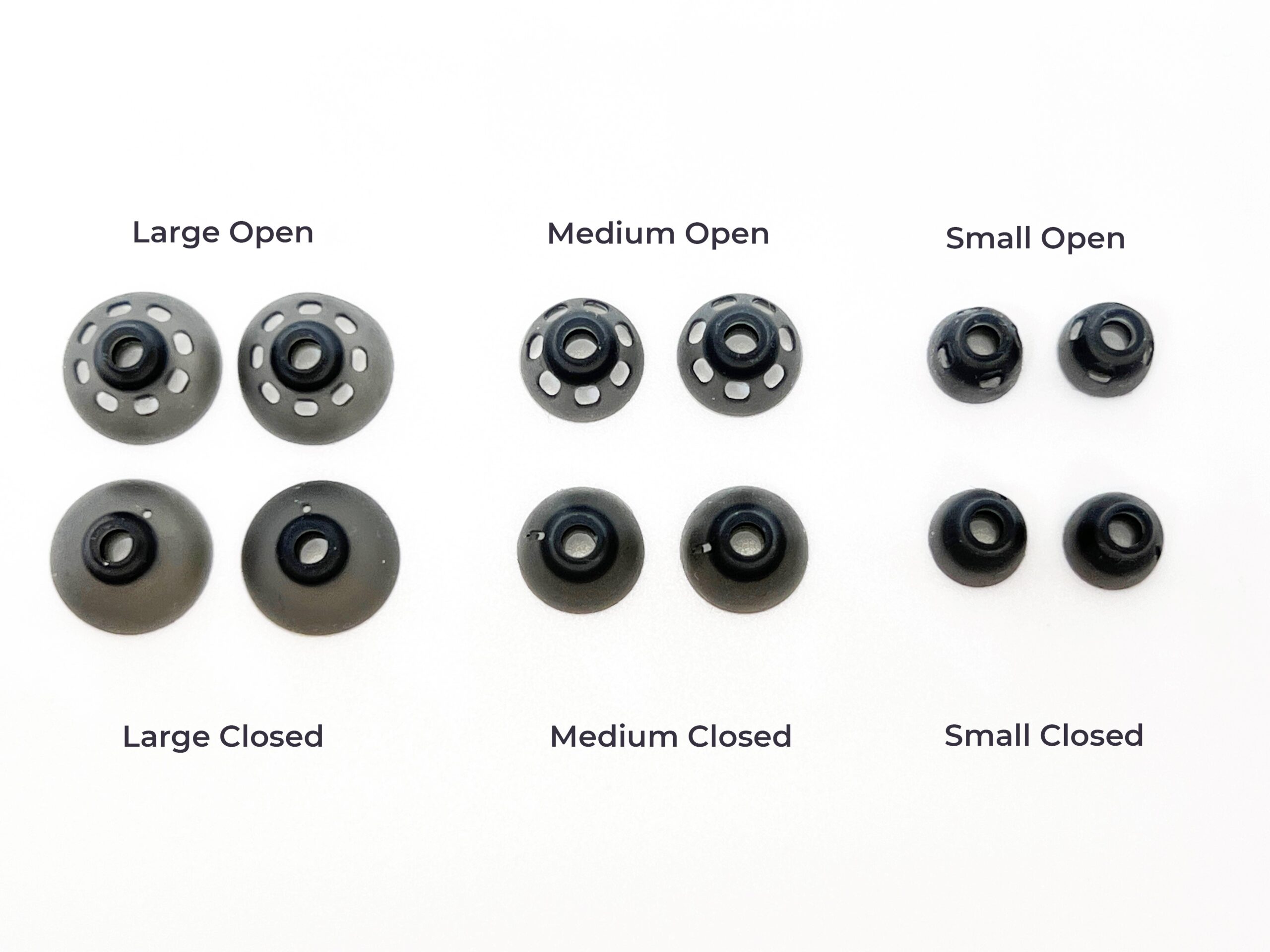 The NoviOneTM RIC cable was developed by Novidan for all-day comfort to fit discretely over the ear, and stay in place throughout the day, without requiring a concha lock. To match the superior performance of the cable, we also developed a series of silicone eartips (S, M, L) to maximize acoustic performance and enable hours of comfortable use.
The NoviOneTM RIC Wireless is available in multiple colors and finishes.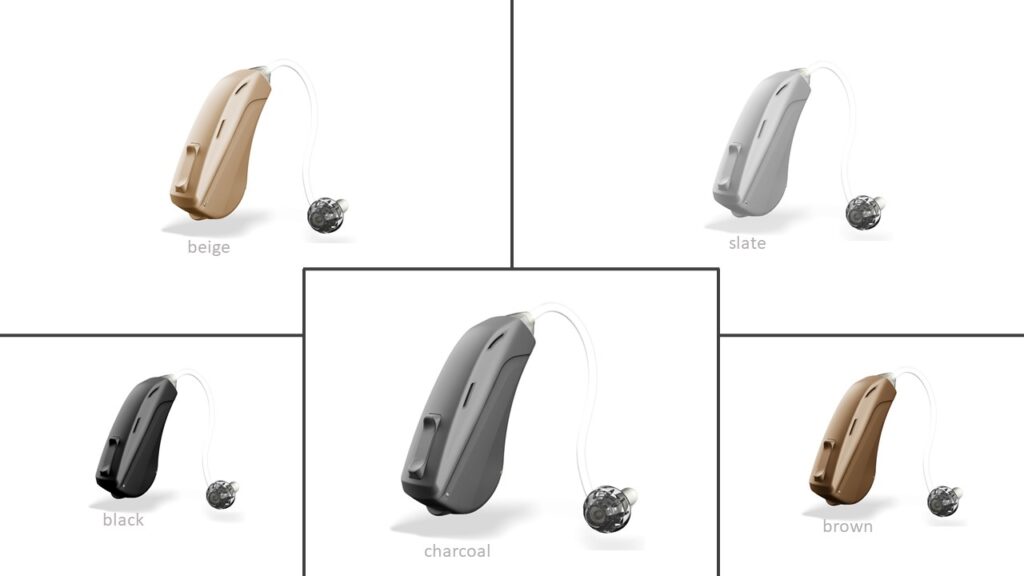 View and download the User Manual for the NoviOne RIC Wireless product here.
Contact Us Now!
We would enjoy telling you more about our products and our capability to deliver a turnkey solution or customized design for your company. We have a proven track record of developing and manufacturing customer proprietary products for the hearing aid industry.
In addition to the RIC wireless product shown here, Novidan has the following products available for development purposes:
Rechargeable, Wireless, RIC
Charge case
Wireless BTE, powered by a 312 battery
Non-Wireless RIC, powered by a 312 battery
Non-Wireless BTE, powered by a 312 battery
Email: contact@novidaninc.com